Fences of the Mind
Shaking up the Berlinale Competition, Florin Şerban's IF I WANT TO WHISTLE, I WHISTLE is a minimalist tale of brotherhood morphed into parenthood, with gaps in between.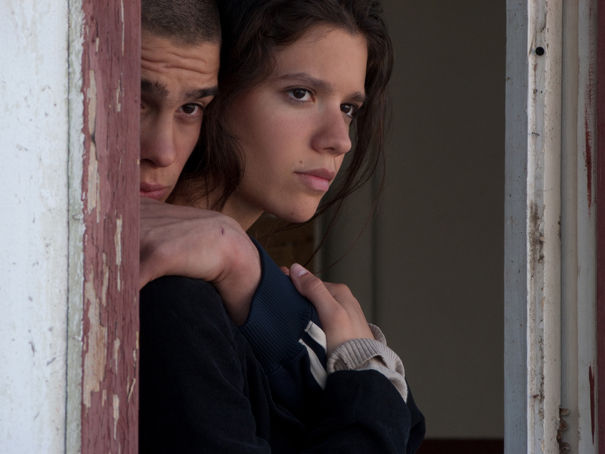 IF I WANT TO WHISTLE, I WHISTLE
It starts with a visit. "Silviu," the guard summons. "There is someone to see you." The 17-year-old boy on the brink of manhood walks to the juvenile detention centre's open-air bathroom, cleans his face, and scrubs his shoes. Who's this special visitor, we ask ourselves. As he enters the reception, he meets his younger sibling, whom he's raised like a son. The brother has come with news: Their long-absent mother working as a prostitute abroad is taking him away.
In the Berlinale Competition film IF I WANT TO WHISTLE, I WHISTLE (Romania/Sweden), not many words are spoken, not many actions demonstrated. Apart from this encounter, we don't see the brothers interact throughout the film, shot in long grainy handheld sequences. Silviu (played by actor George Piştereanu) possesses strong facial features, gives blank cold stares, and barely talks – but we understand his intensity. Longing for relationships, after all, is ingrained in our nature.
Silent breeze, chirping birds, and relaxing greenery permeate the setting; there is no dramatic musical score – but a heightened sense of passion, a raw emotionality, is reflected through scenes that allow us a peek into the characters' inner selves. "Many times, less is more," director Florin Şerban said in a press conference after the press screening of his debut at this year's Berlinale. "You'll never be able to get into the soul of these kids. There are things happening between them and the words they utter. And the prison fences are more in their heads than in the ground."
In the film's climax, Silviu kidnaps social worker Ana (Ada Condeescu) – an effort to keep his mother from taking his brother. When his mother swears on her life she wouldn't do so if the girl is freed, Silviu asks for a final request from the jail warden: "I want to take the girl out for coffee." Coffee! One suddenly suspects the true motivation behind Silviu's passions – is it for his brother, the lady, or a sip of espresso? Or, perhaps this is exactly the film's underlying theme: adolescence defined by bold indecision.
IF I WANT TO WHISTLE, I WHISTLE is relevant to our times when more and more parents are leaving there children to work elsewhere. "In Romania, mothers have been going abroad to work as prostitutes and housekeepers for the last 10 years," Şerban said. "Now we're seeing the fruits of this, as a whole generation of kids is growing up without parents – distraught."
"Life is a market, you must be able to bargain", Silviu tells Ana during their first meeting. But the film is far from being a markdown: It sets a challenging premise, works silently to realize it, and then leaves one enamoured with compassion that stays, long after viewing.
---